Training Services


With a strong understanding of the technical, management and professional skills requirements of our clients, Westin Technology has been providing to our customers world-class IT skills development programs. Our training division, formerly known as Young Scholar within the educational community, has become one of the highest quality training providers in Hong Kong.


Training Services for IT Solution Providers

Non-technology factors play a critical role in the success of any IT solution project. In general, the greater the benefits your IT solution brings forth to an organization, the greater the impact will be on its existing business operation workflow. A proper change management program is indeed required to address all these non-technology factors and guarantee management and user buy-ins in the transition process. To ensure your customer can derive the maximum benefit out of your solution, you must have an effective training program to account for the technology knowledge transfer, along with these change management ingredients.

For example, a large-scale Customer Relationship Managment (CRM) implementation without the buy-ins of the sales force leads to nowhere. To be successful, a tailor-made training program with change management ingredients such as awareness training, continual familization or model office, IT knowledge transfer and massive user training should be in place.

At Westin, we can provide our proven training services as an value added service to your proposed IT solution; to make it more comprehensive and to create a competitive edge over others. Our indepth IT knowledge and broad industry experince means a savings of your consulting team's valuable time. Besides. you can be assured that user feedback will be properly addressed. As partners, we will strive for a win-win-win situation because the success of your implementation becomes our success.
Training Services for Corporation and Educational Organization

Westin Technology develops its training programmes specifically for current client and industry requirements using the latest learning and delivery techniques. Our indepth IT knowledge and broad industry experience, combined with a proven methodology, can address any IT training need you ever have for your staff or students. Whether they have a project that requires a particular IT skill set or they just want for an IT knowledge upgrade, we will have a tailor-made training program for them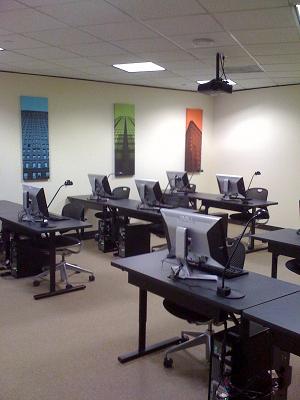 Why Westin Technology

Westin Technology has over 20 years of consulting experience in leveraging leading-edge technology as a strategic tool to maximize the efficiency, effectiveness and economy of business processes in your industry.

Our unique Total System SolutionTM methodology starts with applying our re-engineering expertise to deliver cost-effective technology solutions that our customers have enjoyed significant cost-savings and noticeable improvements in service levels.

We have a superb track record in completing complex projects on time and within budget, using a team approach and on-going, proactive communications with users and management to ensure no surprises.

Our corporate commitment is to develop and maintain a long-term partnership with our customers, because their success becomes our own success. As a minimum:

We provide comprehensive user training and handholding for as long as necessary to ease the initial stress due to the changes in workflow and business processes, in order that the users can realize all the benefits of the new system quickly.
We provide full technical support of the highest level in the industry.
We diligently transfer our skills to facilitate our clients to be self-sufficient and reduce on-going costs.
What we offer
Business continuity & resiliency services
End-user services
Integrated Network & Connectivity services
I.T. strategy and architecture services
Maintenance & Technical Support services
Security and Privacy services
Server & Infrastructure services
Storage & Data Center services
Technical Training services
Web Services
Software Application Management.
Software Development services.
Application Outsourcing
I.T. Outsourcing
Training Services