About Westin

Originated from Canada, Westin Technology is an established IT consultancy operating in Hong Kong and Toronto of Canada. Since 1988, we have been helping business in various industries by creating real impact business value from applying leading edge information technologies. Because of our business knowledge, project management, commitment to excellence and technical expertise, we always deliver solutions that exceed our customers' expectation.

Westin Technology provides tools and integrated solutions that help organizations manage the prevailing complex, multi-platform, multi-operating system, multi-vendor computing environment known as the open enterprise environment. These tools and integrated solutions increase the efficiency of individual computing systems and databases, as well as the interoperability of these systems and databases in distributed enterprises of any size.

Westin Technology supports platforms and operating systems that span across mainframe, midrange, and PC/LAN computing environments and include MVS, UNIX, and Windows. They also support multiple heterogeneous databases, such as the DB2 family, ORACLE, SYBASE and Microsoft SQL Server, and Informix. WESTIN strategy is based on integrating mainframe and client/server into a seamless environment that enables enterprise-wide data access and control.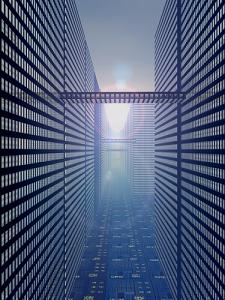 Why Westin Technology

Westin Technology has over 20 years of consulting experience in leveraging leading-edge technology as a strategic tool to maximize the efficiency, effectiveness and economy of business processes in your industry.

Our unique Total System SolutionTM methodology starts with applying our re-engineering expertise to deliver cost-effective technology solutions that our customers have enjoyed significant cost-savings and noticeable improvements in service levels.

We have a superb track record in completing complex projects on time and within budget, using a team approach and on-going, proactive communications with users and management to ensure no surprises.

Our corporate commitment is to develop and maintain a long-term partnership with our customers, because their success becomes our own success. As a minimum:

We provide comprehensive user training and handholding for as long as necessary to ease the initial stress due to the changes in workflow and business processes, in order that the users can realize all the benefits of the new system quickly.
We provide full technical support of the highest level in the industry.
We diligently transfer our skills to facilitate our clients to be self-sufficient and reduce on-going costs.
What we offer
Business continuity & resiliency services
End-user services
Integrated Network & Connectivity services
I.T. strategy and architecture services
Maintenance & Technical Support services
Security and Privacy services
Server & Infrastructure services
Storage & Data Center services
Technical Training services
Web Services
Software Application Management.
Software Development services.
Application Outsourcing
I.T. Outsourcing
Training Services