Business Intelligence

Business Intelligence can turn your managers into key performers


As an Interactive analytic tool to view and query exsting corporate data from any possible angle, Business Intelligence allows your managers to derive effective Key Performance Indicators (KPI) to facilitate their decision making process. In addition to integrate a "What-If" analysis in the query, It also allows you to combine any number of measurable parameters to form a meaningful and effective analysis.


Business Intelligence & Enterprise Information Systems


Traditional enterprise information systems (EIS) like Enterprise Resource Planning (ERP) or Customer Relationship Management (CRM) helps your business to run the daily operation. These systems usually collect and generate a lot of operational data such as customer profile, sales order, inventory etc. By nature, the reporting and analytic mechanism of these systems are static, predefined and limited in scope.
On the other hand, Business Intelligence supplements your existing EIS by providing your managers an Interactive analytic tool to query and view these data. It is flexible and powerful because your decision makers can analyze the data in the way they want, without any limitation. For example, with Business Intelligence, your managers are able to answer these questions very easily:
Are we on target to achieve monthly-end goals? by product and by region?

Have some of our new products failed to achieve their expected penetration? and should they be withdrawn?


Is our advertising budget properly allocated? Do we see a rise in sales for products and in areas where we run campaigns?


Do outlets with similar demographic characteristics perform in the same way, or are some doing much worse than others? Why?

Business Intelligence Applications


Online Analytical Processing (OLAP), Data Mart, Data Warehouse, Data Mining. From a user standpoint, all of these are under the category of Business Intelligence.

In general, Business Intelligence can be applied to:
Sales Reporting & Profitability Analysis
Financial Reporting & Analysis
Budgeting & Forecasting
"What-If" Analysis
Management Reporting
Manufacturing
Product Line & Market Analysis
Customer and Vendor Analysis
Asset Management
Balanced Scorecard
HR Analysis
Job Costing
Enterprice Performance Management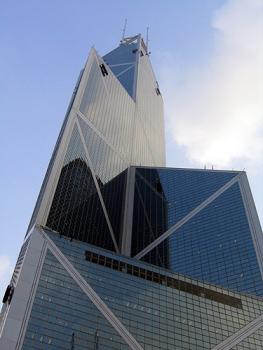 Why Westin Technology

Westin Technology has over 20 years of consulting experience in leveraging leading-edge technology as a strategic tool to maximize the efficiency, effectiveness and economy of business processes in your industry.

Our unique Total System SolutionTM methodology starts with applying our re-engineering expertise to deliver cost-effective technology solutions that our customers have enjoyed significant cost-savings and noticeable improvements in service levels.

We have a superb track record in completing complex projects on time and within budget, using a team approach and on-going, proactive communications with users and management to ensure no surprises.

Our corporate commitment is to develop and maintain a long-term partnership with our customers, because their success becomes our own success. As a minimum:

We provide comprehensive user training and handholding for as long as necessary to ease the initial stress due to the changes in workflow and business processes, in order that the users can realize all the benefits of the new system quickly.
We provide full technical support of the highest level in the industry.
We diligently transfer our skills to facilitate our clients to be self-sufficient and reduce on-going costs.
What we offer
Business continuity & resiliency services
End-user services
Integrated Network & Connectivity services
I.T. strategy and architecture services
Maintenance & Technical Support services
Security and Privacy services
Server & Infrastructure services
Storage & Data Center services
Technical Training services
Web Services
Software Application Management.
Software Development services.
Application Outsourcing
I.T. Outsourcing
Training Services